Helping Hong Kong makers reach their potential in ingenuity, creativity and innovation for a better future.
The Hong Kong Maker Association was established in 2017 by experienced educators to provide support to STEM based academic programs with the goal of boosting innovation.
In order to accommodate new trends and changing environments, the organisation has expanded its scope towards providing STEAM based Maker/DIY resources and products online with the goal of helping Hong Kong makers reach their potential in ingenuity, creativity and innovation for a better future.
Our company is part of a group of education related companies (www.dahuaeducation.com) . One of our Parent Company opened name of the Dahua Training School (Zhuhai) in China since 2007 , which provides STEM/STEAM education courses in Zhuhai and Zhongshan city China to support growth technology and innovation.
Our Company is the exclusive holder of technology training licenses for Hong Kong, Zhuhai and Zhongshan city including "青少年人工智能技术水平测试The Youth Artificial Intelligence Technical Level Test" and "青少年人工智能编程水平测试The Youth Artificial Intelligence Coding Level Test" certifications, which we will bring to Hong Kong with other AI and Coding STEM/STEAM certifications.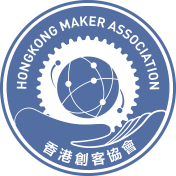 OUR SERVICE Areas:
1. Design and package STEM/STEAM courses, product learning kits and training programs for students and teachers in Hong Kong.
2. To organize workshops and seminars in collaboration with local and international scholars to promote STEM/STEAM education
3. An exchange platform to promote STEM/STEAM education between HK and China
4. Exclusive distribution for new technological products (including the customisable keyboard)
5. Bring highly valued and exclusive tests and certifications (including The Youth Artificial Intelligence Technical Level Test) from China to HK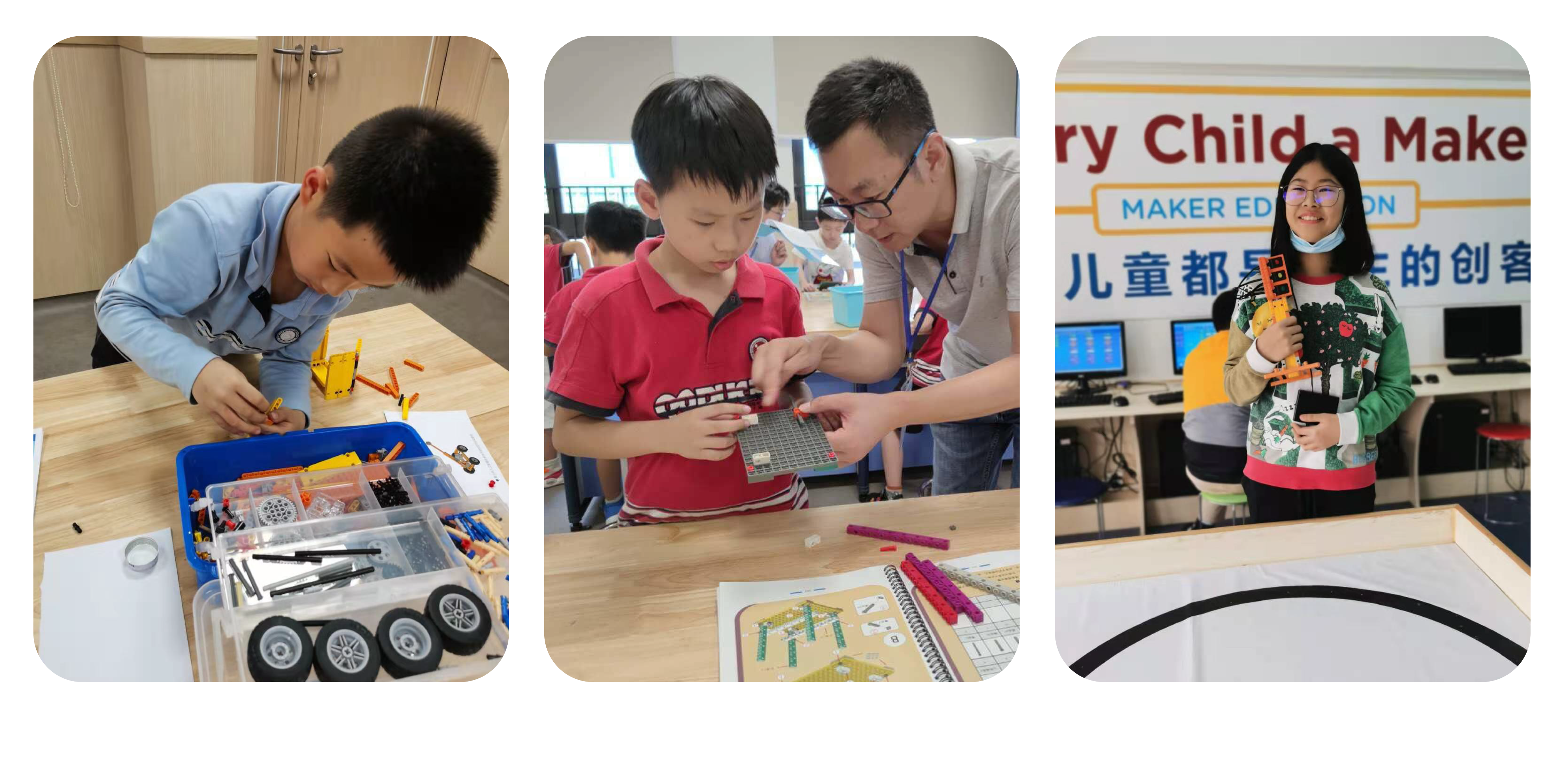 Our mission is to provide trusted resources and support to encourage innovation in Hong Kong's Maker community.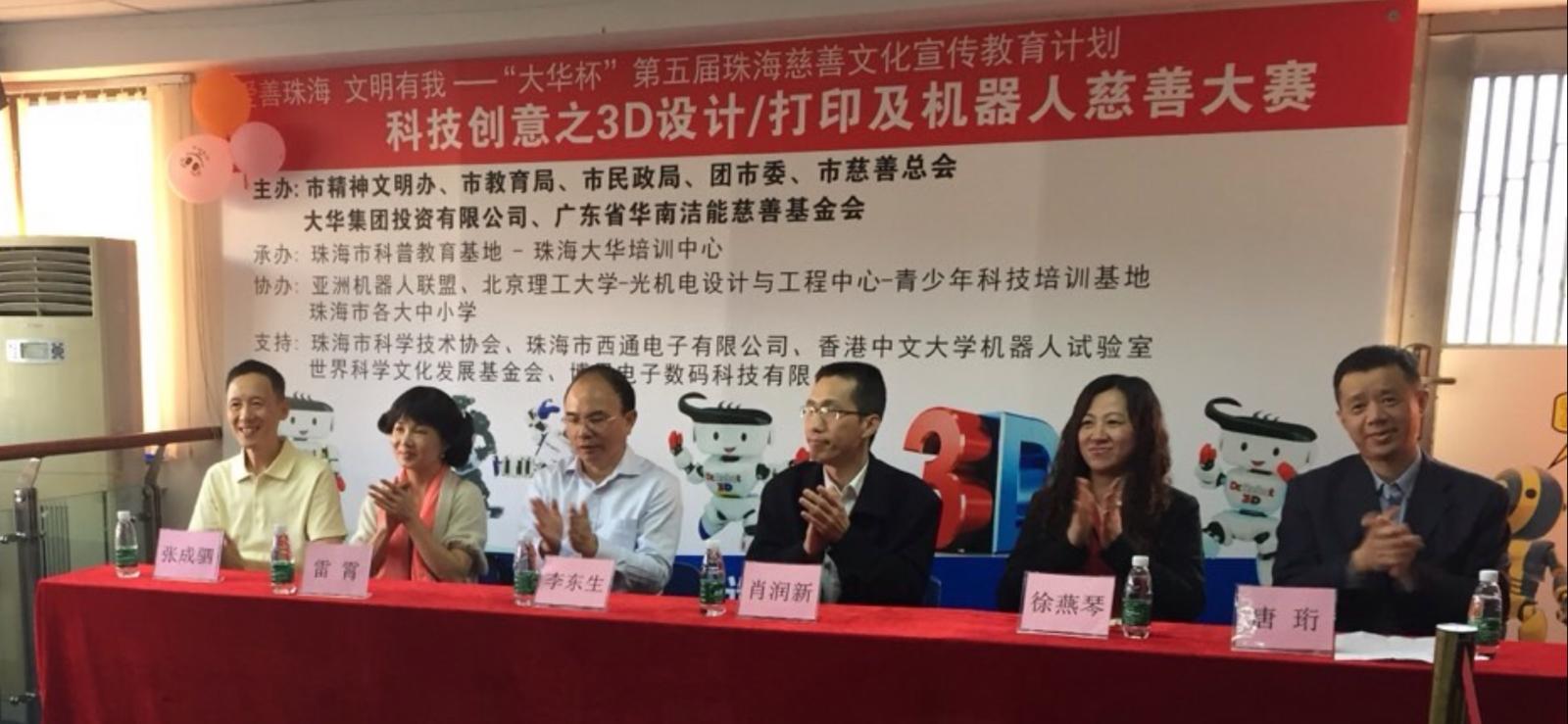 The professional curriculum and educational development programs are overseen a group of industry elites and authoritative experts from various universities with multiple technological inventions.
Our management team are senior experts in the field of education in Hong Kong, with more than 20 years of experience in STEM/STEAM subjects and educational expertise.
Dr. Candy Tsui
徐燕琴博士
Dr. Tsui graduated with a master's degree from Monash University in Australia, with a doctorate in business management from Shanghai University of Finance and Economics. She has more than 20 years of educational management experience and founded the Dahua Education Group. She established Dahua Education in Hong Kong in 1999, and then gradually expanded to Guangzhou, Huizhou, Zhuhai, Zhongshan and other places to provide diversified education and training, international High school training courses, study abroad services, and STEM/STEAM maker technology education and training. Dr. Tsui founded the Hong Kong Teacher Education Institution in 2011, and obtained the administrative license issued by the State Administration of Foreign Experts Affairs of China to introduce foreign cultural and educational experts, and introduced a large number of foreign teachers and foreign experts to Hong Kong and domestic colleges and universities.
In 2017, Dr. Tsui founded the Hong Kong Maker Association to provide STEM/STEAM maker education and training for young people, build an exchange platform for maker teachers/experts/enthusiasts, and set up "University Student Maker Scholarship" to encourage more students to invent and create their own technology products. Her other positions include Executive Director of the Dahua Education Group, Executive Director of the World Science and Culture Development Foundation, Director of Guangdong South China Clean Energy Charity Foundation, Director of Hong Kong Zhuhai Chamber of Commerce, Honorary Director of Zhuhai Makers Association, and Hong Kong Finance Guest lecturer of School of Management.
Dr. Tong Hang
唐珩博士
Dr. Tong is the Deputy Dean of the Institute of Robotics and Intelligent Manufacturing at The Chinese University of Hong Kong (Shenzhen), Deputy Director of the Modern Robotics Laboratory and Deputy Director of the Science and Robot Education Center of the Chinese University of Hong Kong, Secretary General of the Asian Robotics Alliance, World Science and Culture Development Fund Association sponsor and director, long-term special consultant of Dahua Education Group. He has a Ph.D. in Engineering from Lincoln University, a Ph.D. in Business Administration from Shanghai University of Finance and Economics, he is an Academician of the Chartered Institute of Management of Canada and Visiting Professor for the Hong Kong School of Financial Management.
Dr. Tong has successively participated in the development and research of various high-tech technologies such as omni-directional hybrid vehicles, intelligent tumbler robots, pet robots, smart wheelchairs, smart glasses, smart shoes, industrial robots and optical instruments. Dr. Tong has been interviewed and reported by Ming Pao for his outstanding performance. His scientific research has been interviewed and reported by major media including TVB, CATV and major newspapers and magazines. Dr. Tong has published many books. He has seven invention patents. Among them, his patent "Mobile Tumbler Robot Assembly and Method" was acquired by a US company because of its unique invention.
Mr. Jonathan Lee
李子康先生
Mr. Lee graduated from the University of Western Ontario with a Bachelor of Business Administration, and studied at the University of Michigan in the U.S., the Ottobesen Institute WHU in Germany, the HKU School of Education and the Helsinki School of Economics in Finland. He worked for Swire Group and held other senior management positions including the Director of the Motherland Affairs Department for the International Youth Chamber of Commerce Hong Kong Branch and Chairman of the Project Committee for the Shatin Youth Chamber of Commerce.
Mr. Lee is currently director of the Dahua Education Group, Director of Dahua Training/International High School/Study Abroad Services, Jiangxi Youth Joint Committee Specially invited member of Hong Kong, founding director of the Jiangxi-Hong Kong-Taiwan Youth Exchange Promotion Association and guest lecturer of many universities, including Beijing Tsinghua University, Jinan University, Shanghai Institute of Foreign Trade and Hong Kong Polytechnic University.
Mr. Michael Zhang
张成驷总监
Mr. Zhang studied in the United States obtaining a Master's degree in system management science (B.Sc., M.Sc.). He has been a supervisor with 20 years of professional teaching experience. His deep-rooted professional knowledge and professionalism are well received by parents and students.
In the six consecutive Zhuhai "Dahua Cup" science and technology charity activities, Mr. Zhang presented to 100 schools to give STEM/STEAM Maker Education public welfare lectures, directly benefiting hundreds of thousands of students. Mr. Zhang's other positions include Training Director of Dahua Education China, Training Director of Asian Robotics Alliance China and Vice President of the Zhuhai Makers Association.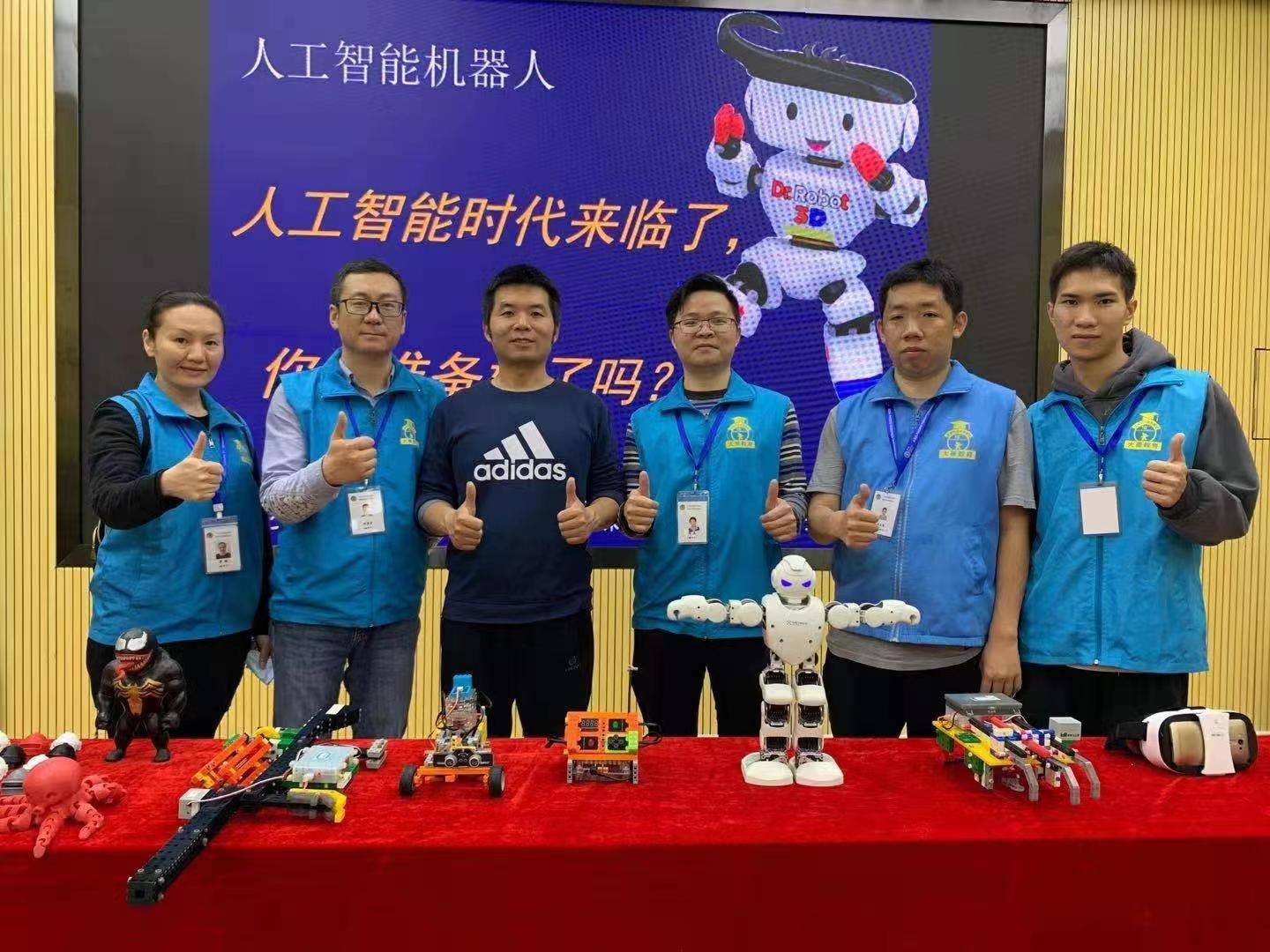 Courses
Whether you're interested to start learning about a new technology or you're a hobbyist who likes to tinker, we provide our own introductory guides to maker based activities and products.
COMING SOON
Products
Sometimes, a product can be as good as the tools that help make it. We provide the most suitable products that can help you understand the making process to become more creative quicker.
COMING SOON
Events
Our STEM/STEAM (Science, Technology, Engineering, Art, Mathematics) workshops and related events offer learning programs that are not provided by traditional academic settings. Our wide range of programs help stimulate students' creative intelligence and problem solving abilities, with the main purpose of the Hong Kong Maker Association to deliver educational processes that utilise new technologies to empower students to learn through discovery and inventiveness.
We motivate the development of students by teaching skills that encourage life-long learning to be better prepared for a technological and creative future.
CONTACT US

Makers
Anyone at any age and any skill level can be a maker. We all have the potential to learn a how a new technology works or make something that solves a problem.
With the interest, learning resources and the right tools, anyone can create new devices or tinker with existing devices to discover new applications can be a maker. The maker culture is open to all backgrounds as a technology-based extension of the Do-It-Yourself (DIY) culture formed out of collaboration and support from fellow makers.
Here are some attributes that can help you become a Maker:
Following guides are a good way to get started on a new hobby, but putting your understanding to use by making  can be worth the reward.
Learn to make things by doing, and learn to make better things by doing more. The hands-on experience of making can often exceed the result.
Find out how something works, why it does what it does and how it can be used to do something new.
Imagine what you could be capable of, the problems you could solve and the possibilites that could be achieved by your ability to make solutions.
Whether it's programming, circuits, software or machinery, the right tools can help get you started, while better tools can help you pursue more complex projects.
Share the experience of learning, using new tools, solving problems and take on larger, more challenging pursuits with other makers.
What is STEM/STEAM?
STEAM subjects are defined Science, and Technology, interpreted through Engineering, and the Arts, and based in Mathematics. STEM education creates critical thinkers, increases science literacy, and enables the next generation of innovators, while the addition of the Arts to form STEAM introduces creativity that can provide different approaches to problem solving.

Science
Activities can include nature and earth sciences, chemistry, and physics!
Technology
Computers, calculators, smartphones, tablets, youtube, and more are all technology!
Engineering
Designing and building anything from bridges and towers to simple machines and robots!
Arts
Hands-on creative learning environment, engaging students with the content on multiple levels and better develop problem solving skills!
Mathematics
From basic counting, sorting, and patterning all the way up to calculus!
Our News & Announcements
Please check back soon to get the latest updates.
HK MAKER ASSOCIATION LAUNCHES UNIVERSITY SCHOLARSHIP PROGRAMME
The "HongKong Maker Association Scholarship" (香港創客協會獎學金) is an annual scholarship awarded to support university talent in business, finance and innovation.
STEM based programs like the Mechanical and Automation Engineering Department at The Chinese University in Hong Kong (CUHK) has awarded the scholarship for the 2017/18, 2018/2019 and 2019/2020 academic years. 
Get In Touch
Hong Kong Maker Association Limited,
Unit F, 21st Floor, CNT Tower,
338 Hennessy Road, Wanchai,
Hong Kong
Telephone: +852 2524 8248
Fax: +852 2523 0926
Email: info@hkmakers.com