Helping Hong Kong makers reach their potential in ingenuity, creativity and innovation for a better future.
The Hong Kong Maker Association was established in 2017 by experienced educators to provide support to STEM based academic programs with the goal of boosting innovation.
In order to accommodate new trends and changing environments, the organisation has expanded its scope towards providing STEAM based Maker/DIY resources and products online with the goal of helping Hong Kong makers reach their potential in ingenuity, creativity and innovation for a better future.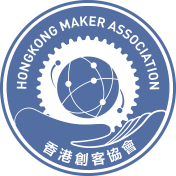 WE PROVIDE:
GUIDES
to help makers start.
PRODUCTS
to help makers make.
SUPPORT
to take makers further.
Our mission is to provide trusted resources and support to encourage innovation in Hong Kong's Maker community.
HK MAKER ASSOCIATION LAUNCHES UNIVERSITY SCHOLARSHIP PROGRAMME
The "HongKong Maker Association Scholarship" (香港創客協會獎學金) is an annual scholarship awarded to support university talent in business, finance and innovation.
STEM based programs like the Mechanical and Automation Engineering Department at The Chinese University in Hong Kong (CUHK) has awarded the scholarship for the 2017/18, 2018/2019 and 2019/2020 academic years. 
Guides
Whether you're interested to start learning about a new technology or you're a hobbyist who likes to tinker, we provide our own introductory guides to maker based activities and products.
COMING SOON
Products
Sometimes, a product can be as good as the tools that help make it. We provide the most suitable products that can help you understand the making process to become more creative quicker.
COMING SOON
Support
We have supported academic programs and sponsored future makers in the past. If your maker skills have the potential to go beyond a hobby, we may have the resources and network to help take things further.
CONTACT US

Who can be a Maker?
Anyone at any age and any skill level can be a maker. We all have the potential to learn a how a new technology works or make something that solves a problem.
With the interest, learning resources and the right tools, anyone can create new devices or tinker with existing devices to discover new applications can be a maker. The maker culture is open to all backgrounds as a technology-based extension of the Do-It-Yourself (DIY) culture formed out of collaboration and support from fellow makers.
Here are some attributes that can help you become a Maker:
Following guides are a good way to get started on a new hobby, but putting your understanding to use by making  can be worth the reward.
Learn to make things by doing, and learn to make better things by doing more. The hands-on experience of making can often exceed the result.
Find out how something works, why it does what it does and how it can be used to do something new.
Imagine what you could be capable of, the problems you could solve and the possibilites that could be achieved by your ability to make solutions.
Whether it's programming, circuits, software or machinery, the right tools can help get you started, while better tools can help you pursue more complex projects.
Share the experience of learning, using new tools, solving problems and take on larger, more challenging pursuits with other makers.
What is STEAM?
STEAM subjects are defined Science, and Technology, interpreted through Engineering, and the Arts, and based in Mathematics. STEM education creates critical thinkers, increases science literacy, and enables the next generation of innovators, while the addition of the Arts to form STEAM introduces creativity that can provide different approaches to problem solving.

Science
Activities can include nature and earth sciences, chemistry, and physics!
Technology
Computers, calculators, smartphones, tablets, youtube, and more are all technology!
Engineering
Designing and building anything from bridges and towers to simple machines and robots!
Arts
Hands-on creative learning environment, engaging students with the content on multiple levels and better develop problem solving skills!
Mathematics
From basic counting, sorting, and patterning all the way up to calculus!
Our News & Announcements
Please check back soon to get the latest updates.
Get In Touch
Hong Kong Maker Association Limited,
Unit F, 21st Floor, CNT Tower,
338 Hennessy Road, Wanchai,
Hong Kong
Telephone: +852 2524 8248
Fax: +852 2523 0926
Email: info@hkmakers.com